If you join Viterra, you will be working with a global network of talented people, from a diverse range of backgrounds. Read some of our people's career stories, and find out what they like about working for our Company.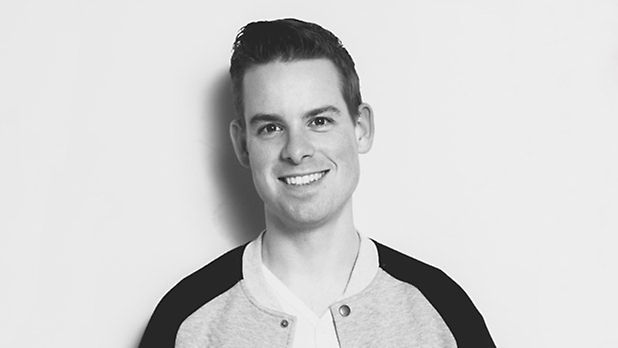 Marketing office, Rotterdam, The Netherlands
I work at our office in Rotterdam as a mid-office employee for the Chartering Department, where we coordinate our fleet of chartered bulk carriers. We use them to ship grain and oilseeds sourced by Viterra or other commodities on behalf of third parties. The mid-office works between the operational and commercial teams, making sure both teams have correct information to work with.
There is no typical day in Chartering. I start by checking our cargo book and the regular vessel fleet updates received overnight – I get in early as I like to get this done before the rest of the team arrives. After that it's anyone's guess – shipping is full of surprises. Whenever my manager starts with the words: "I have been in shipping since my twenties, but never have I ever experienced...", I know I am in for some unexpected but exciting story from his life in shipping.
My colleagues are direct, no-nonsense people – they tell you what they think and challenge me to take the lead in my development as part of the team. We are encouraged to ask questions, accept our boundaries as individuals and cover those boundaries by the competence and qualities of our team members.
The best part about my job is how ambition is appreciated. Our team is relatively young in age and spirit. The people with more experience observe those earlier in their career and try to create opportunities that match their ambition. One of our employees moved to Singapore for an awesome two-year adventure, and another got the opportunity to work his way into the commercial department. You can make things happen if you tell the right people what it is you're looking for.
The most difficult thing is connecting all the dots that are shipping. There are many layers, so never take received information as the actual truth. Always investigate and challenge what you see and hear.
One of the highlights of my job has been joining one of our chartered vessels as a passenger on a four-day voyage from Rotterdam to Poland. I was like a boy in sweet shop.
My other highlight is the development of our annual Results Dashboard, which I worked on with some great minds in my team. We designed an informative and accessible overview of what we have achieved which we are able to use to show our effectiveness to our clients.
I take my interest in shipping outside work – as a photographer, I like taking shots of our vessels in port, and I enjoy telling my Gramps (an old sailor) about what is happening in shipping these days.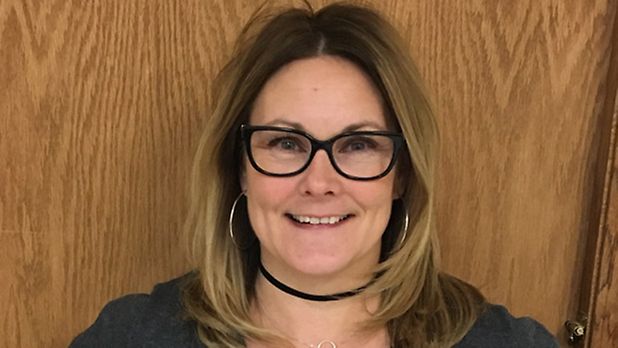 Food safety and quality systems manager, Rosetown, Canada
As the manager of the Viterra Food Safety and Quality Systems Programme, I am based at the Rosetown Grain Facility in Saskatchewan, Canada but get to travel round to many Viterra locations.
I start my day by checking to see what time zone I'm in and then have coffee! After that it depends where I am. The great thing about my job is that there isn't really a typical day for me – I could be in my office in Rosetown or conducting an internal audit at another Viterra location or supporting colleagues through a third party audit.
When I'm in my office, my day will consist of writing, planning, responding to customer inquiries about our programme, co-ordinating audits and supporting Viterra locations in all food safety related matters and learning. I spend a lot of time researching and reading to ensure our food safety and quality programme meets our internal, regulatory and end-user needs.
I love the opportunity my job gives me to work with so many great people across our business. I have three staff members who work out of other Viterra locations, plus I work with employees in almost all aspects of our business. I haven't got to all our sites yet but someday I hope to! Meeting new people and seeing familiar faces really is the best thing about my job.
I'm really proud of being part of inspiring the food safety culture within Viterra. When you walk into a Viterra facility you don't see just a grain elevator, you see a group of people who take pride in their facility and who care about the safety of the product they're handling.
Our facilities have been visited by many auditors and end-use consumers and they all have the same message: "At Viterra food safety is not just a programme you have, it's part of what you do every day." They are always impressed by the level of knowledge and commitment from the newest of employees to our senior management team. I am so proud of that.
Outside of work I enjoy spending time with my family, reading, yoga, shopping and in the summer you will find me at the lake enjoying time with family and friends.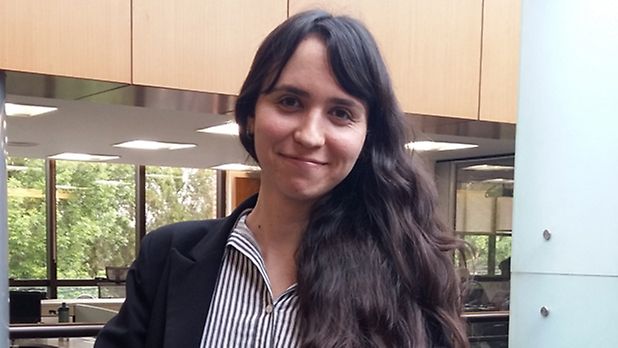 Marketing office, Buenos Aires, Argentina
I work in the marketing office in Buenos Aires as part of the Trade Execution department, coordinating contracts applications and vessel nominations and assisting with loading operations for soybean oil and sunflower oil.
I work with local and international departments of Viterra, such as the Rotterdam Execution team. I also work with external companies such as maritime agencies, surveyors, customs and other government offices.
What I like best about my job is that I am always learning and there are lots of new opportunities to take advantage of. I am part of a great team who appreciate my ideas and encourage innovation. Teamwork is vital to achieve the department's objectives effectively. I also get to meet people from all over the world, from different cultures and working methods. I think seeing different points of view and ways of thinking enriches us in all aspects and really helps to improve the way we work.
The most challenging part of my job is finding a balance between the demands of different stakeholders involved in the process; from what is required by the final customer through to what Customs will allow, and all the steps in between. It is very important to be able to respond quickly to changing regulations and requirements.
It has been a great achievement to learn all the details of our business and adapt to the dynamics of the industry – when I started in December 2016 I did not have any previous experience and now I feel confident.
Outside of work I like running and outdoor activities. I enjoy finding new challenges and reaching new goals - I am currently training for my first 10 km run.