Our workforce is talented, experienced and has a diverse range of capabilities – at every level of our business, in 37 countries around the world. We have a unique culture that empowers our people to think innovatively and develop their careers in an exciting and supportive environment.
We empower our people to make well-informed decisions, respond to change and pursue opportunity. We have a culture that rewards dedicated people with a solutions focus, who take responsibility and who strive to be leaders in their field.
Operating a diverse network in 37 countries, we can offer high levels of responsibility to the right people. So if you thrive on overcoming challenges and bringing new opportunities to customers, join us.
We expect a lot, but we give a lot in return. We recognise and reward exceptional work.
You can help us make a difference – as we source and supply agricultural commodities that play such an essential role in everyday lives.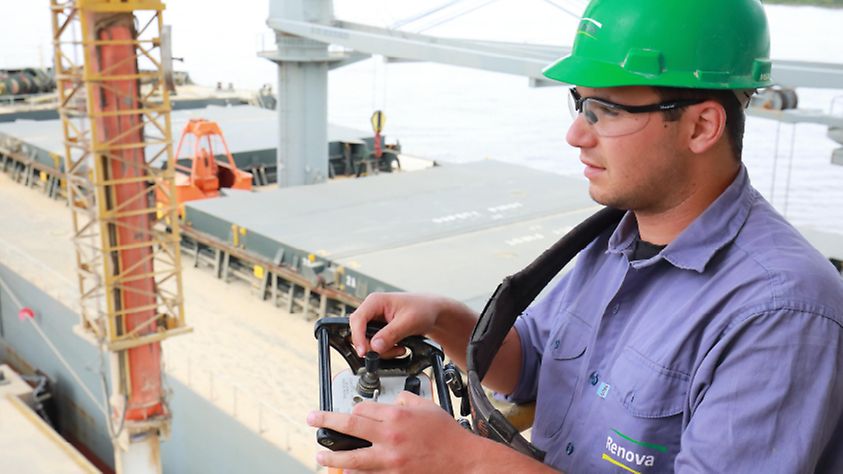 The future presents us with possibilities. We constantly learn and evolve to be leaders in our field. Our people have the opportunity to develop skills, expertise and experience to achieve career growth.
Our training and development helps you move forward in your career – with valuable on-the-job experience from working with innovative, experienced professionals in your field.
We offer structured graduate training programmes for those who would like to begin a career in our business.
Safety is our number one priority. When you choose to work for us, we work hard in return to protect your health and wellbeing.
Our global SafeAgri programme helps give you the tools you need to stay safe at work – and help keep your colleagues safe too.
We value diversity and work inclusively to bring together many minds, many talents and many perspectives.
This includes – but is not limited to – race, nationality, religion, gender, age, sexual orientation, disability, ancestry and social origin.
We value and respect people from all backgrounds and have zero tolerance towards any form of workplace discrimination, forced labour, child labour, physical assault or harassment within our workplace.
We care for our colleagues, our customers, our communities and our environment. We prioritise safety and sustainability throughout our business, continuously looking to improve our performance and to maximise the positive contribution we make to the world.
We care greatly about our performance in health and safety, compliance, environmental protection and human rights.
We respect labour legislation and comply as a minimum with standards set by the International Labour Organisation (ILO).
With an attitude of transparency and integrity, you can help us to build partnerships and make positive contributions to the communities local to where we operate around the world.